Le Mans 24 Hour Race To Be One For The Ages
Chaparral Motorsports
|
September 7, 2012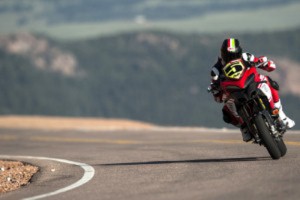 One of the toughest events in motorsports gets underway this weekend in France, where the fifth and final round of the 2012 FIM Endurance World Championship will take place.

Usually a season opener, this year the Le Mans 24 Hour race will act as the grand finale to an exciting season. Individual riders, bike makers and manufacturers of sport bike tires are all competing for titles and bragging rights. Ultimate Motorcycling has the Suzuki team as the leader heading into Le Mans, but they will face stiff competition from Kawasaki, BMW and Honda.

Individual races will be tight as well. The qualifying rounds saw a surprise finisher rocket to the top of the lists. According to Cycle News, Miguel Duhamel of the Barracuda-Lightning team had the fastest qualifying time. Duhamel is the winningest rider in AMA road racing history but hasn't won a race in over seven years.

"I am pretty satisfied with my qualifying," he said to Cycle News. "But I could have done better. I spent the last three years on my couch and I need to give myself a bit of a shake to get back into a competitive frame of mind. The motorcycle is going well and I am sure I will be faster tomorrow."

Duhamel will have to best current standings leader Matthias Himmelmann, who turned in the second fastest trial time.