Josh Coppins To Retire After The Current Season
Chaparral Motorsports
|
September 7, 2012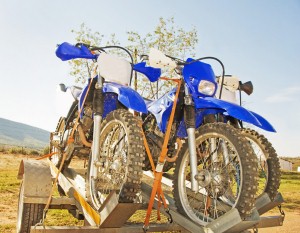 Josh Coppins will hang up his helmet for good after the close of this season.

According to Cycle News, the New Zealander will rejoin his old Yamaha team for the final two rounds of the MX1 Motocross Championship in Italy and Germany in mid-September. Following the conclusion of the German Grand Prix, Coppins will have just the September 30 Motocross of Nations motorsports event in Belgium - the last race of his illustrious career.

The 35-year-old has experienced a lot of success throughout his time in motocross. His official website lists six top-10 finishes in the MX1 world championship standings and a second place finish in the 250cc world championship. He has been a figure in competitive racing since his participation at youth events began in 1988.

Coppins recently won the Australian MX Championship at the end of August, and afterwards expressed his happiness with his race.

"This ranks highly for me," Coppins told Yamaha Racing. "No domestic championship is easy, even more so when it's not in your home country. The level of the teams impressed me and overall I've had a great time and I am really happy I got to ride here before I retired."