Motorcyclists Prepare For 18th Trail Of Tears Remembrance Ride
Chaparral Motorsports
|
September 6, 2012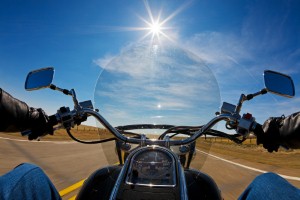 In 1830, The Indian Removal Act required all Native Americans to leave their homes and traditional lands and move to Oklahoma. In memory of all the native people that were evicted from their homes and escorted by the U.S. military, the Trail of Tears RemembranceAssociation hosts a memorial ride that starts in Chattanooga, TN, and ends in Florence, AL, with an extended ride that goes all the way to Oklahoma, according to the association's homepage.

This year's ride is on Saturday, September 15, with the official kick-off party Friday, September 14, according to the Chattanoogan. Riders will strap on their street bike helmets and start off in Chattanooga and follow the trail the native people were required to march as closely as possible, learning about this difficult period in American history along the way. The Association describes this four day ride as the only one that covers several trails, crosses 8 states and honors all the native people, not just a particular tribe, who were removed from their homes.

Scholarships assisting Native American students and other expenses incurred by the ride are funded by sales of official merchandise, vendor fees and sponsor donations.