Jason Pridmore Joins Lineup For Le Mans 24 Hours
Chaparral Motorsports
|
September 6, 2012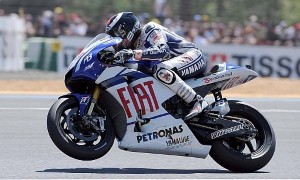 The Penz13.com Kraftwerk Herpigny Racing Team has tapped Jason Pridmore to be a replacement rider in next weekend's Le Mans 24 Hour race. He recently joined the Penz team after beginning the season with Team BK Maco Racing.

According to data compiled by Pridmore's own Star Motorcycle school, the racer has amassed a total of 21 career wins and many more podium finishes during his 20-plus years in racing. He and his teammates hope that some of that veteran savvy will help during the monster event that is France's Le Mans 24 Hour race.

Pridmore will be teamed with Arie Vos and an as-yet-unnamed third rider for the motorsports event. He is replacing the injured Gregory Fastre as the team attempts to win the superstock class championship.

"They are four points out of the championship and it's a good team," Pridmore told Cycle News. "I'm really looking forward to getting over there. It should be good."

The Le Mans 24 Hour is one of the most grueling races in the superstock circuit. Lasting a full day and serving as the final race of the season, the endurance race will decide the world titles for riders and teams. The Penz team will be just one of 55 competing for the 2012 crown.