Spectator-Friendly Jumbo Screens May Become The Norm
Chaparral Motorsports
|
August 31, 2012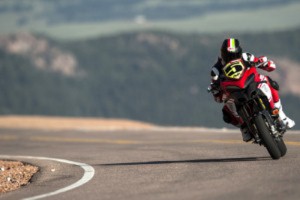 While many motorsports races are incredibly exciting to watch, they are not necessarily the easiest for spectators to see. Winding courses and large amounts of motorcycle apparel can mask riders and hide many details of the action.

Fans and attendants of these events have something to look forward to, as M1 Powersports of AMA Pro Road Racing is teaming up with Mobile View to provide large screen, LED displays to showcase all of the intense action.

The upcoming Big Kahuna races in Miami and New Orleans will utilize these jumbo screens. Atlanta's Big Kahuna race as well as the Road Atlanta AMA race have used this mobile technology for previous races.

"I want to grant fans the opportunity to view the entire race from the best vantage points possible and not miss a second," Cameron Grey, CEO of M1 PowerSports, told Cycle News. "Mobile View's JumboTrons are a proven hot commodity all over the country and will enable the race fans at both Miami and New Orleans to enjoy this complete event experience."

If the venture is successful, fans may see jumbotrons at more future events. Mobile View's screens are known for their high quality sharp pictures, and their ability to be moved from event to event caters them perfectly to motorsports. Audiences will be able to see close finishes, heart-stopping turns and hidden action like never before.