Big Kahuna Registration Now Open
Chaparral Motorsports
|
August 31, 2012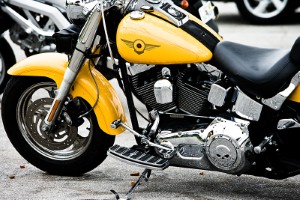 Classic machines are bringing the crowds to New Orleans as the Big Kahuna Moto GP returns to Louisiana October 5-7. Registration is now open for motorcycle owners and enthusiasts who want to take part in this event.

The Historic Moto GP is open to those with investment race motorcycles that have a model year of 2005 or earlier. It is intended to be a showcase for classic bikes and motorcycle gear. Owners of these iconic machines, along with riders of home built and replica race models, can show their bikes off and ride them alongside former AMA champions.

A motorsports event will also take place at the NOLA Motorsports Park. The Big Easy will play host to the 12th and final event of the AMA Pro Road Racing season, which is also the first race to occur in the NOLA park.

"This is going to be a colossal event," said Cameron Gray, CEO of M1 PowerSports. "The increased interest in the Historic Moto Grand Prix has been overwhelming. the Triumph Big Kahuna at NOLA Motorsports Park is prime pickings for both former champions and bike owners to show off their piece of America's road racing history."

This year has already seen Big Kahuna races hit Atlanta, and an inaugural event is scheduled for Miami in September.