Kawasaki To Debut New Bike In Times Square
Chaparral Motorsports
|
August 29, 2012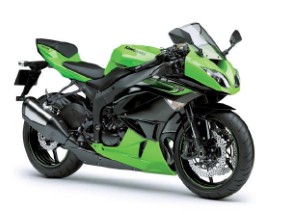 motorsports
fans in the Big Apple are in for a treat, as Kawasaki plans on debuting its 2013 line of Ninja motorcycles with a special event in New York City.

September 13 will see a two-block display of motorcycles take over Times Square.
In addition to the new models of the Ninja, Kawasaki will also be displaying classic bikes such as the original 1984 Ninja and the 1973 Z1, which is often hailed as the world's first superbike.

"Times Square is recognized as the 'crossroads of the world' and we're thrilled to be able to share our brand of motorcycle enthusiasm with such a large, diverse group of New York residents and visitors," said Chris Brull, Kawasaki's marketing director.

The festivities will feature special contests and giveaways of street bike apparel. Kawasaki will also be giving away two of the brand new bikes. Live entertainment and stunt riding exhibitions are a part of the event. Ryan Villopoto, the 2011 FIM World Supercross and AMA Motocross champ, will be on hand to sign autographs and meet fans.

Fans from outside New York City don't need to worry - the company is live streaming the event for online viewers to enjoy.