Ride For Kids Events Raise Nearly $169,000
Chaparral Motorsports
|
August 28, 2012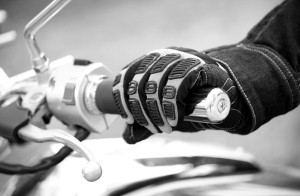 Asheville, North Carolina, and Ann Arbor, Michigan, each hosted charity rides this weekend, raising almost $169,000 for the Pediatric Brain Tumor Foundation. Each city saw individuals, motorcycle clubs and special organizations take part in fundraising for this great cause.

The Asheville event had over 500 participants follow brain tumor survivors across the scenic mountain ride. Afterward these same survivors spoke to the crowd, along with several parents and a pediatric neurosurgeon. All expressed their gratitude toward the riders and their contributions.

In Ann Arbor, the 21st annual event had a dual sport and road ride hosted by Washtenaw Community College. A crowd of 200 people watched the races and took part in ride through the countryside, which together raised almost $60,000.

Special raffles and giveaways were held at both events, with prizes featuring brand new motorcycles, helmets and other street bike accessories. Officials of both races are already planning to continue the event in 2013.

Gerry Grant, a doctor at the Pediatric Brain Tumor Foundation (PBTF), treated many of the children who took part in the Ride for Kids event and spoke about all the good the foundation has done. The PBTF is the world's largest non-governmental source of funding for childhood brain tumor research.