Ducati Book Tracks History Of World Superbikes
Chaparral Motorsports
|
August 28, 2012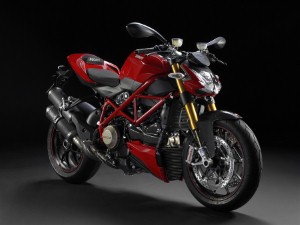 Ducati has been tremendously important to World Superbike racing. Since the premiere of the now legendary line of bikes, the manufacturer has been a major player in the world of motorsports.

This year marks the 26th anniversary of Ducati introducing the Desmoquattro race bikes, which revolutionized superbike racing. These bikes featured four-valve V-twin motors that hung below a lightweight frame - a design that has racked up 14 championship titles in 24 years.

To commemorate the anniversary, Ducati will be releasing the "Ducati Corse World Superbikes" book.The collector's edition of the book has over 220 pages of history and photographs tracking the evolution of Ducati superbikes. A foreword from the designer of the original Desmoquattro, Massimo Bordi, opens the book and is followed by a review of the planning and testing that went into the design. Also included are interviews with factory riders, managers and Ducati world champions.

High-definition photographs of bikes and racers throughout the years take up a number of pages. Famed former racer Jim Gianatsis took the pictures, while journalist Alan Cathcart tested 25 years worth of bikes in order to provide accurate reviews and descriptions for the reader.

As a maker of bikes and street bike gear for decades, Ducati has a rich history that is showcased in the Ducati Course World Superbikes book. Fans of the manufacturer and its bikes will enjoy the special peek into the past that it offers.