MotoGP Takes Stage At Czech Republic Grand Prix
Chaparral Motorsports
|
August 27, 2012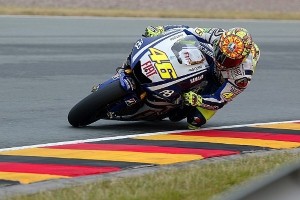 Friday saw the preliminary rounds of the Czech Republic Grand Prix get underway, albeit with a somewhat depleted field.

The motorsports event will be without two of MotoGP's top riders. Honda's Casey Stoner and Ducati's Nicky Hayden, are both missing the event due to injuries. Stoner faces impending surgery on his ankle, while Hayden is still rehabbing his right hand. With the start of the Brno race so close to the end of the Indianapolis Grand Prix, the turnaround time for healing riders was too small for these two to recover.

Hayden's absence means that only Valentino Rossi will be riding for Ducati. He finished seventh in the free practice, but expects to improve as the event goes on.

"The next two weeks will be very important for the rest of the season," Rossi said. "I expect to do better in the Czech Republic, as it's a track that I like and that is more 'normal.'"

Dani Pedrosa took the top time in Friday's free practice, with Jorge Lorenzo, Andrea Dovizioso, and Cal Crutchlow just behind him. In the coming days, there will be more free sessions, with qualifying rounds starting on Saturday.