Motorcyclists Honor 9/11 Responders And Victims In Memorial Ride Fundraiser
Chaparral Motorsports
|
August 23, 2012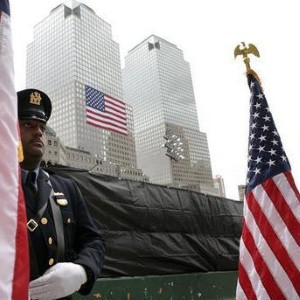 Motorcyclists departed from Shanksville, Pennsylvania, to ride across Maryland and Virginia Friday morning in honor of the responders and victims of the September 11, 2011 terrorist attacks. Before leaving, the riders visited the Flight 93 crash site memorial in Shanksville, then traveled near where another jetliner crashed by the Pentagon, before arriving at the World Trade Center crash site to participate in a special ceremony.

"This is a bucket list ride. This something that you have to do at least once in your life and once you do it, you'll want to come back and do it again; [...] and to see the response that we get from the small towns that we go through, people literally line the streets," said Roger Flick, board member of America's 9/11 Foundation, told Fox News Insider.

The memorial ride supported by motorsports enthusiasts is organized by America's 9/11 Foundation and began 11 years ago to support first responders in memory of those that made the ultimate sacrifice. The organization funds college scholarship programs for children of active first responders, provide financial assistance to departments in dire need of equipment, and assist first responders however they are able. The foundation has raised $180,000 in scholarship funds to date.