New England Motorcyclists Raise Money For Pediatric Brain Tumor
Chaparral Motorsports
|
August 23, 2012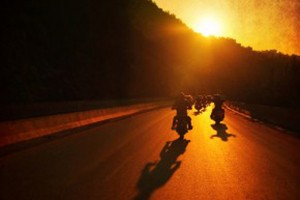 motorsports
enthusiasts in New England have participated in the Ride for Kids fundraiser supporting the Pediatric Brain Tumor Foundation for 15 years. This year, the motorcyclists raised $55,852 in contributions to Dana-Farber Cancer Institute's Pediatric Neuro-Oncology Outcomes Clinic.

"We now think of children as survivors the minute they are diagnosed. That's because of the research that you have helped fund," Dr. Peter Manley, director of the clinic at the Dana-Farber Cancer Institute, told participating motorcyclists after the ride was over.

Ride for Kids is the official charity of the Honda Riders Club of America (HRCA) and has been running since 1991, according to the foundation's site. Honda Motor Company has raised millions of dollars for pediatric brain tumor research. The Ride for Kids fundraisers earn special premiums depending on how much money they raise. The more they bring in, the bigger their incentive prizes become. Each event features drawings for street bike gear and a Honda motorcycle.

David Odess brought in $18,445, making this individual rider one of the top contributors in New England. He also won the Honda motorcycle raffle. The GWRRA MA-F motorcycle club raised $21,130 and local businesses Venco Wings and New Salem General Store contributed $15,457 and $3,148, respectively, to the cause.