Motorcyclists Raise Money For Pediatric Brain Tumor Foundation
Chaparral Motorsports
|
August 16, 2012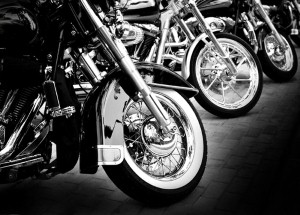 Motorcyclists came together for the Utah Ride for Kids fundraiser for the Pediatric Brain Tumor Foundation (PBTF) and raised $47,012. Each year in August, riders from around Utah gather together for a fun day of riding and to support the families and children affected by brain tumors.

The families were overjoyed with the showing and results. The pediatric oncologists were, too.

"Better surgical techniques have helped improve kids' lives. Families and kids are able to live and thrive thanks to your efforts, energy and perseverance," said Carol Bruggers, pediatric oncologist.

The Pediatric Brain Tumor Foundation was created in 1991 when the diagnosis was virtually a death sentence for a child. There was very little research being done on the disease, treatments were ineffective or harsh, and few children survived to adulthood.

PBTF is the official charity of the Honda Riders Club (HRCA) of America. The Ride for Kids fundraisers earn special premiums helping to raise even more money for the foundation. The Club and Honda Motor Company's motorcycle division has raised millions of dollars for pediatric brain tumor research.