Motorcycle Event Helps Raise Money For Red Cross
Chaparral Motorsports
|
August 14, 2012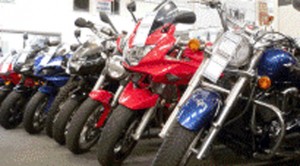 The Fairfield and Hocking counties were hit hard in the June 29 storms, leaving the local Red Cross chapters drained of emergency items. The chapter is in great need of cots, blankets and other emergency supplies. The sixth annual American Red Cross Ride for the Red motorcycle run has serendipitous timing. The proceeds will restock the center and keep it prepared for the next emergency. This local chapter generally grosses about $20,000 from the ride.

The 150 to 180 motorcycles will go on a 90-mile parade complete with a police escort. The bikers get the joy of riding and ignoring traffic signals, and people along the route enjoy watching the riders pass by.

"Folks like riding that way. With the police escort, they can blow through the red lights. That's kind of cool," Jeff Miller, executive director of the Fairfield/Hocking County Red Cross chapter, told the Lancaster Eagle.

The American Red Cross Ride for the Red is an annual event that happens nationwide. Riders gather to help raise money and support for the Red Cross. In preparing for the ride, bikers should be sure to have their motorcycle riding gear in good order.