Al Wilcox Inducted Into The AMA Motorcycle Hall Of Fame
Chaparral Motorsports
|
August 9, 2012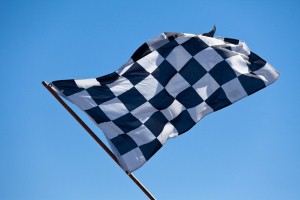 Al Wilcox
, a former racer and race starter, will be inducted into the AMA Motorcycle Hall of Fame as part of the 2012 AMA Legends Weekend.

Wilcox started riding in 1936 and began racing in 1947 at age 27 after his service in World War II. His career as a racer lasted nineteen years. In 1959, he began flagging races. He was known as "Airborne Al" because he had a unique style of waving that included jumping up in the air at the end of a race.

"Al Wilcox was a fixture at motorcycle races as a starter for more than five decades and a true ambassador for the sport. He was well respected, well liked and dedicated his life to racing. He is certainly missed," said Jeffrey V. Heininger, chairman of board of the American Motorcycle Heritage Foundation, which oversees the Hall of Fame.

The 2012 cohort will be officially inducted November 16 in Las Vegas, Nevada. The weekend includes the AMA Motorcycle Hall of Fame Dave Mungenast Memorial Concours d'Elegance showcasing the country's most impressive original and restored classic bikes.