ABS Slowly Makes Its Way To More Bikes
Chaparral Motorsports
|
August 9, 2012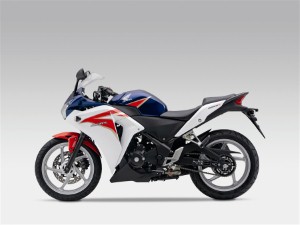 Since the report by the insurance industry in 2010, there have been more bikes released that come with anti-lock brakes (ABS) as standard feature. The Insurance Institute for Highway Safety reported that bikes with ABS are 37 percent less likely to be involved in a fatal crash, which is a good reason for a new rider to consider a bike with his feature.

The 2012 Honda CBR250R ABS is the first entry-level bike at a moderate price with ABS. Consumer News took a new CBR250R out for a test run at their track and confirmed that this is a good bike for a new rider. The bike was tested at different speeds on sand trying to intentionally lock up the brakes. It didn't happen. The ABS system kicked in and prevented the lock up.

According to the European Commission, the Association des Constructeurs Europeens de Motocycles (ACEM) is committed to fit all new models with ABS. This indicates that the availability of entry-level bikes with ABS in the states will likely increase over the next few years as well.

Along with appropriate motorcycle riding gear and rider education, ABS shows promise for helping to keep riders safer on the road. Riders who have bikes without ABS can always consider having them added to their rides.