Ride For Kids Events Raise $100,000 For Brain Tumors
Chaparral Motorsports
|
July 31, 2012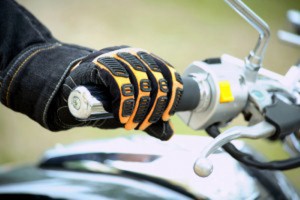 One of the more important motorcycle-related charities in the country is Ride For Kids, where motorcyclists organize rides in order to raise money for the Pediatric Brain Tumor Foundation (PBTF). Two cities recently held Ride for Kids events, and together they raised more than $100,000 for the foundation.

The city of Knoxville, Tennessee, hosted its 12th annual Ride For Kids, and there was a strong turnout of 175 riders. The hour-long ride weaved through the beautiful Eastern Tennessee countryside. Altogether, nearly $60,000 was raised for the charity, including more than $35,000 contributed by Hardee's restaurants in the area.

Meanwhile, the city of Kansas City, Missouri, was not far behind in their fundraising efforts. More than 225 riders showed up for the excursion, which traveled by a number of lakes and a waterfall. The event ultimately raised more than $40,000 for the charity.

"Fifty children a year are diagnosed with a brain tumor in the Kansas City area alone," said Dr. Richard Shore, a pediatric oncologist at Children's Mercy Hospital. "Because of the research the PBTF funds, there have been lots of advances and clinical trials."

Both events also held raffles to raise additional funds, with the winners getting motorcycle helmets, tires, accessories and even a Honda bike.