Honda, Jonathan Rea, Claim Victory At Suzuka 8 Hours
Chaparral Motorsports
|
July 31, 2012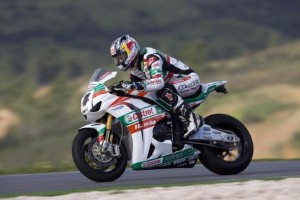 Honda has claimed victory at one of the most prestigious events on the superbike calendar, the Suzuka 8 Hours endurance race.

This grueling competition sees teams of riders compete over eight hours of racing, with the competitors taking turns on the bike. This year, it was World Superbike competitor Jonathan Rea leading Kosuke Akiyoshi and Takayuki "Tady" Okada to victory for FCC TSR Honda.

The TSR Honda team had a fuel problem early on, but just about every team encountered some type of mechanical issue at some point and TSR's was minor in comparison. Overall, the team avoided trouble and ultimately won by more than four laps over Toho Racing riders, who were also on Hondas.

"I'm so happy to get a win in such a huge race as the Suzuka 8-hours," Rea told Crash.net. "I really appreciate the efforts of Kosuke Akiyoshi, Tady Okada, Honda and all the FCC TSR team staff. Kosuke was riding very, very fast, and Tady gave me a lot of really useful advice. I want to thank them both so much."

Altogether, Honda Fireblades made up six of the top 10 positions in the race, with the Yamaha GMT 94 outfit the best of the non-Hondas in third overall.