Jimmy Ellis To Join AMA Hall Of Fame
Chaparral Motorsports
|
July 30, 2012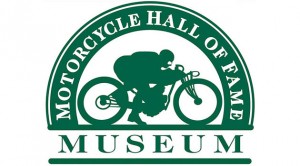 Although much of the news surrounding the AMA Hall of Fame recently has dealt with the controversial rescinding of Nobby Clark's induction, other members of the 2012 Hall of Fame class are still being announced. The AMA recently revealed supercross legend Jimmy Ellis as the latest member of the Hall of Fame.

Supercross is perhaps the most famous AMA competition today, but it wasn't always that way. In the 1970s, supercross was just gaining momentum, and that was when Ellis burst onto the scene.

In 1975, the 250cc AMA Supercross schedule consisted of just four events. Ellis dominated all four, punctuated by his historic win at the L.A. Coliseum in a nationally televised event. For many people, it was their first exposure to the sport.

"The L.A. race was certainly one of the biggest races of my life," said Ellis. "I think winning that race had a lot to do with how I felt at the time, and what I was feeling was that it didn't matter who I was riding against. I knew I could win and was quite confident. And my bike was very quick. That track was a very fast layout, and it suited the bike well."

After the race, Ellis competed in AMA Supercross for several more years before retiring and eventually moving to Australia.