Canadian Daredevil Turns Himself In, Could Face Jail Time
Chaparral Motorsports
|
July 27, 2012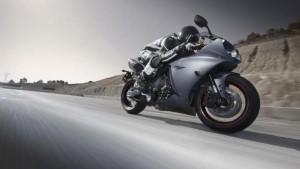 The search for the person behind a daredevil YouTube video in Canada has ended, after the perpetrator turned himself in.

According to CNN, Canadian officials in the province of British Columbia had a warrant for the arrest of the man who posted a video to YouTube earlier this year. The video, entitled "Victoria Highway Run 299 km/h" shows a man hitting 299 km/hr (186 miles per hour) while weaving in and out of traffic on the Trans-Canada highway. The bike appeared to be a Yamaha YZF-R1.

Police charged Randy George Scott, 25, with dangerous operation of a motor vehicle following tips from the public about the identity of the rider. After two weeks with no leads as to Scott's whereabouts, the man turned himself in at the Kelowna Police Department, approximately 6 hours from where the incident took place.

If convicted of the charges, Scott could potentially face up to five years in prison for his dangerous stunt. He is expected to appear in court in August.

While sport bikes are made to go fast, riding a Yamaha YZR-R1 at top speed is borderline suicidal, even when wearing a sport bike helmet. Those who own sport bikes should be sure to obey all speed limits on public roads and refrain from dangerous behavior such as weaving in and out of traffic.