Alvaro Bautista Hopes To Stay Upright At Laguna Seca
Chaparral Motorsports
|
July 26, 2012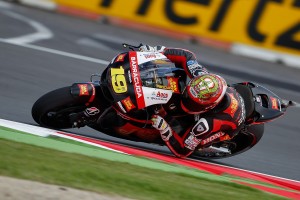 Some tracks just don't mesh with certain riders, and those who have watched the U.S. Grand Prix every year know that Alvaro Bautista and Laguna Seca just may be one of those mismatched pairings.

Bautista has had a rough year thus far in MotoGP. The rider appeared to be on track with his new team, Honda Gresini, after winning pole position and finishing fourth at Silverstone. At the next race, however, Bautista crashed with points leader Jorge Lorenzo, a move Lorenzo later called "crazy." Bautista was penalized for the infraction, meaning he had to start the next race in Germany at the back of the grid. He then struggled in the most recent race in Mugello, and now he comes to a track he's had trouble on in the past.

According to Crash.net, Bautista has crashed during his past two U.S. Grand Prix appearances - something he's looking to shake for the competition this year.

"A good result would set us up for the next few weeks and also put some bad memories to bed for me in MotoGP at Laguna because I have yet to actually finish a race there," Bautista told the news source. "Laguna Seca is a difficult circuit with dramatic elevation changes and blind corners where you have to anticipate the entry point in order to get the best line."