First Response Course Added To AMA Women's Conference
Chaparral Motorsports
|
July 25, 2012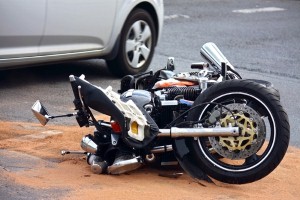 Motorcyclists don't often like to think about what will happen in the event of a crash, but it's important to be prepared if an accident does occur. That's why the upcoming AMA International Women & Motorcycling Conference has added a new course offering that will help prepare women in the case of a motorcycle emergency.

It's not uncommon for both men and women to be riding with their friends, but what happens if a buddy gets into an accident? Everyone would call 911, but there are things that can be done right away that could ultimately play a major role in ensuring the injured rider recovers. Vicki Sanfelipo, founder of Accident Scene Management Inc, will teach women what to do in this scary situation in the seminar, "A Crash Course In Motorcycling."

"While CPR and first aid are important skills, they are not enough training when it comes to motorcycle trauma," said Sanfelipo.

Topics covered in the course will include safe removal of a motorcycle helmet, moving the injured, and jaw-thrust CPR rescue breathing. Once the course is completed, the attendees will receive certification in Motorcycle Trauma First Response. These techniques have been taught to 20,000 people around the world and are skills every active rider should consider learning.