Engineering Undergrads Surprise In TTXGP
Chaparral Motorsports
|
July 25, 2012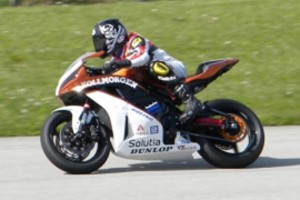 Electric motorcycle racing is still in its infancy, and one upstart racing outfit is already shocking the established competitors in the new Time Trial Xtreme Grand Prix (TTXGP) electric-only championship.

Most of the teams in the competition are professional bike builders, including the dominant team, Brammo. Brammo makes electric bikes and sponsors the competition, even providing Brammo Empulses to less well-funded teams in order to get more bikes on the grid.

Yet Brammo has been challenged in the early going by a team of undergrads from the Virginia Tech College of Engineering. The team entered the competition as a challenge and have quickly become the hot topic. Using a modified fully-electric Honda CBR600RR, the team took second place in their very first race, losing only to the official Brammo team.

The team missed the first round of the championship, but earned its second-place finish in the second round. Now, all eyes are on the upstart team for the third round of competition, which will determine whether the Virgina Tech kids can race in the championship round.

"It is definitely a thrill but most importantly we are just happy to be able to participate in the TTXGP and help forward electric vehicle technology," John Marshall, a senior majoring in mechanical engineering and the 2012-13 team leader, told the news source. "If we come home at the end of the day with some trophies it is just icing on the cake."