Casey Stoner And Dani Pedrosa Get RC213V Upgrades For Laguna Seca
Chaparral Motorsports
|
July 25, 2012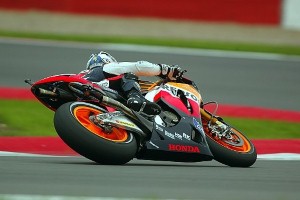 One week after giving a mixed verdict on the new Hondas following the post-race test at Mugello, Repsol Honda has announced changes to the bikes for the upcoming U.S. Grand Prix at Laguna Seca.

In accordance with each rider's wishes, the team will be giving Dani Pedrosa a brand-new bike, while Casey Stoner will be only using the new engine, reports Crash.net. Pedrosa felt that both engine and chassis were an improvement over his previous bike, while Stoner preferred the old chassis. Rather than force Stoner to use the RC213V, the team will adapt the engine to work in the previous bike.

"HRC has worked hard in Japan to provide us with the new engine and some parts from the test, hopefully we can have three dry sessions to get some work done and be competitive for Sunday, but we'll have to wait until we get on track," Stoner told the news source.

The two riders also gave their thoughts on the track. Pedrosa acknowledged that he struggled at the track last year, but said it was due to his own lack of fitness, a problem he's since corrected. The rider says he's ready to go for this weekend. Meanwhile, Stoner said the atmosphere at the American track is "fantastic" and said the turns should play into his favor, as the chatter he has dealing with on the bike isn't as pronounced on left-hand turns.