Nobby Clark To Get Supplemental Vote
Chaparral Motorsports
|
July 24, 2012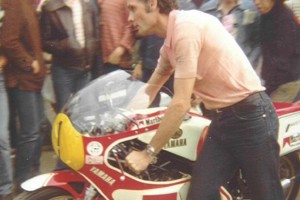 Responding to the controversy surrounding Nobby Clark's exclusion from the Hall of Fame (AMHF), the American Motorcyclist Association (AMA) has decided to hold a supplemental vote that will determine the rider's eventual fate.

Clark was originally announced as an inductee for this year's Hall of Fame class, but the offer was rescinded after the AMA discovered an irregularity in the balloting process. That didn't sit right with several prominent Hall of Fame members, who returned their awards and publicly announced their resignation from the hall.

Now, the AMA is attempting to set things right by holding the first-ever "supplemental vote" for Clark. If a majority of voters, which include current members of the Hall of Fame, believe Clark should be in, he'll be added to the class as originally promised.

"We believe Mr. Clark is worthy of induction into the AMA Motorcycle Hall of Fame," said Jeffrey Heininger, the chairman of the AMHF. "It's important to stress that the balloting errors were not of Mr. Clark's making, and the entire board offers its sincere apologies to Mr. Clark."

The AMA has not commented on the members who resigned from the Hall of Fame in protest. It's unknown if Clark would accept the nomination at this point, as he admitted to being unsure if he wanted to be in the Hall of Fame in an interview with Cycle News.