Two States Rule On Motorcycle-Only Checkpoints
Chaparral Motorsports
|
July 23, 2012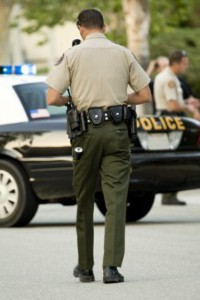 Motorcycle-only checkpoints are a hot topic in the rider community, as some states have used these roadside set-ups to slow down motorcycles while letting cars pass through. The American Motorcycle Association believes this discriminates against riders and has been dedicated to fighting the checkpoints across all 50 states.

Two major states recently issued rulings on motorcycle-only checkpoints, and the news was positive for riders. In California, the state banned their use outright, as part of a transportation bill the governor signed into law.

Meanwhile, Illinois issued a partial ban on the checkpoints, saying federal funding could not be used to set up the checkpoints, and that state law enforcement can't be involved in their usage.

"Officials say they set up these motorcycle-only checkpoints to pull over motorcyclists to check for safety violations," said Wayne Allard, AMA vice president for government relations. "But if officials are really concerned about motorcyclists' safety, then they need to stop discriminating against motorcyclists with these checkpoints and start supporting programs that prevent motorcycle crashes, such as rider safety training and driver awareness programs."

Virginia and North Carolina have also banned the checkpoints, while New Hampshire has a law similar to Illinois' ruling.