Dani Pedrosa And Casey Stoner Test New Honda
Chaparral Motorsports
|
July 18, 2012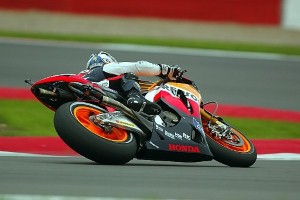 MotoGP Honda riders Casey Stoner and Dani Pedrosa tested a new prototype version of the RC213V at the Mugello Circuit in Italy on Monday, following the Italian Grand Prix that took place at the track on Sunday.

Honda has been working on the bike for some time, but this was the first time their riders got their hands on the bike. The overall verdict on the bike was mixed, with both acknowledging that more tweaks need to be made to the new sport bike. However, both riders said the new engine was better than the current bike they're riding.

The riders were split on the new chassis, however. Pedrosa said he felt the chassis was a minor improvement over the current bike, although he fell once while testing. Stoner, meanwhile, told Crash.net he "didn't find any real benefits" with the chassis, despite trying several configurations.

"If we can have the new engine with the current chassis, it's the best combination, but we're not sure if we can have it in time for Laguna Seca, we'll have to wait and see," Stoner added.

Honda will obviously take both riders' suggestions into account, but Pedrosa may ultimately win out. Not only is the Spanish rider now ahead of Stoner in the overall point standings, giving him a better shot at the championship, but he's also the only rider who will be with the team next year, as Stoner will be replaced by Marc Marquez.