Three Quit AMA Hall Of Fame Over Nobby Clark Fiasco
Chaparral Motorsports
|
July 17, 2012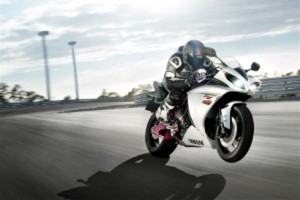 The American Motorcycle Association Hall of Fame honors the very best of the motorsports world, but this year the nominations are carrying quite a bit of controversy, causing three members of the Hall to quit in disgust.

It all started when the AMA announced roadracing legend Nobby Clark would be inducted into the Hall of Fame this year. Two weeks later, the AMA sent out a press release that essentially said they had made a mistake and Clark would not be inducted after all. The press release alluded to an "error" in the balloting process and said Clark was being removed to preserve the "integrity" of the institution.

That's fueled speculation over the reason for Clark's dismissal. Some have suggested that a criminal case in Clark's past could be the reason - although others have pointed out that plenty of people with off-track issues were inducted into the Hall of Fame in the past. Others believe there's a conspiracy afoot - some person with a grudge against Clark may have manipulated the AMA into removing him.

Whatever the case, several previous inductees are not standing for the AMA's treatment of Clark. Dave Despain, Dick Mann and Kenny Roberts have all announced they will resign from the Hall of Fame, and more announcements could potentially be on the way. In open letters to the AMA, all three said essentially the same thing - if Clark apparently doesn't deserve to be part of the institution, they don't feel they should be either.