Pikes Peak Will Run August 12th
Chaparral Motorsports
|
July 9, 2012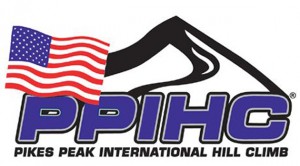 The organizers behind the Pikes Peak International Hill Climb (PPIHC) have announced they will reschedule the race for August 12th, after wildfires in the Colorado Springs area forced the races' postponement.

The PPIHC has run for 90 straight years, but this year's event was put in jeopardy due to the scorching hot temperatures in the region. Numerous fires started in the Colorado Springs area and it was ultimately decided the race should be moved from this weekend to safer time.

Both cars and motorcycles compete in the event, so rescheduling meant checking with a lot of schedules. Organizers reached out to approximately 211 drivers in order to make sure the new date worked for as many people as possible. While not everyone will be able to make it, the group is confident the majority of the top racers will be in attendance.

"With the help and support of the City of Colorado Springs, the U.S. Forest Service, Pikes Peak, and the numerous agencies dedicated to the safety of the public and the competitors, we are thrilled to be able to make this announcement," said Tom Osborne, Chairman of the PPIHC. "America's Mountain and Colorado Springs are ready to welcome everyone to the nation's second-oldest motorsports event."