U.S. ISDE Team Revealed
Chaparral Motorsports
|
June 29, 2012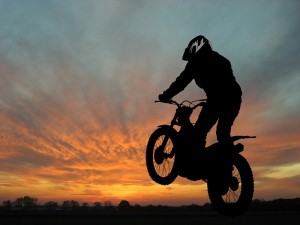 The U.S. team has been announced for the 2012 International Six Days Enduro (ISDE), a massive competition that sees nations from all over the world field their best off-roaders in a bid for international supremacy.

This year's team will be captained by Kurt Caselli, who will race a KTM at the competition. Caselli will be joined by Russell Bobbitt, Mike Brown, Robert Garrison, Charlie Mullins and Taylor Robert.

Antti Kallonen, who manages KTM off-road teams in North America, has been chosen as the manager for this year's squad.

"I'm very excited about this year's Trophy Team," said Kallonen."We were able to assemble a very fast team. We have a few new riders on the team and they have proved their speed in our national series. And with manufacturers on board, all the riders have full support behind them, so they can focus only on racing. This year's Six Days will have some of the stiffest competition we have seen in years, but with our team, we have good chance to be on top."

The ISDE features three distinct classes: the E1 class, which features 100cc to 125cc two-stroke and 175cc to 250cc four-stroke motorcycles; the E2 class, which features 175cc to 250cc two-stroke and 290cc to 450cc four-stroke motorcycles; and the E3 class, which features 290cc to 500cc two-stroke and 475cc to 650cc four-stroke motorcycles. The competition kicks off on September 24.