Pikes Peak Postponed Due To Fire Risk
Chaparral Motorsports
|
June 29, 2012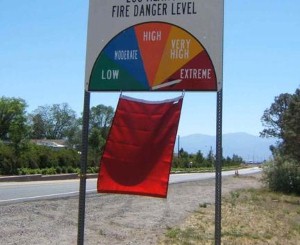 The 90th annual Pikes Peak International Hill Climb will not be run as scheduled this year due to an unacceptable fire risk in the Colorado Springs area, reports Cycle News.

The iconic event features riders from all around the world attempting to tackle a tough course that rises more than 9,000 feet in elevation over the course of the race. Unfortunately, the U.S. Forest Service has determined the risk of wildfires is too great in the area thanks to extremely dry conditions. The race's proposed date, July 8, will need to be pushed back to a cooler period of the year in order to avoid this, organizers say.

"This race began in 1916 and it has earned its place among the world's greatest motorsports events, and it is an important part of the sports heritage of Colorado Springs and the Pikes Peak Region," Colorado Springs Mayor Steve Bach told the news source. "We are committed to making sure it takes place this year and that we carry on the tradition. We are disappointed, but our first concern is our city, its residents, their homes, businesses and public safety."

Tom Osborne, President and CEO of the Colorado Springs Sports Corporation, told the news outlet he guarantees the race will be run this year. Osborne hopes to have a new date selected in two weeks. All tickets sold for the event will be honored on the new date.