Decision Made On Marc Marquez Moto2 Penalty
Chaparral Motorsports
|
June 29, 2012
[caption id="attachment_13748" align="alignright" width="300"]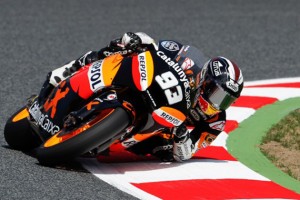 During the Catalan GP, Marc Marquez collided with another rider, and went on to win the race - and a contentious penalty.[/caption]

The International Disciplinary Court (CDI), which hears all issues related to racing in MotoGP and its subsidiaries, has decided to clear Marc Marquez of any wrongdoing after an incident earlier this year in Moto2.

The subject of Marquez' discipline has been one of the hot Moto2 stories of the year. During the Catalan GP, Marquez collided with another rider, Pol Espargado. Marquez would later go on to win the race. However, race officials penalized Marquez, saying he hit Espargado on purpose, and assessed a 60-second penalty. That caused Marquez to ultimately finish the race in 23rd place.

Marquez' team appealed the decision and were successful in overturning the penalty, meaning Marquez was once again the winner of the race. However, Espargado's team was not happy with that decision, and lodged another appeal, which this time would be heard by the CDI to settle the matter once and for all.

Meeting in Assen before this weekend's Dutch GP, the CDI ultimately decided Marquez did not intend to collide with Espargado and that the penalty was unfair. This is highly significant as Marquez is currently atop the Moto2 standings with 102 points. Had he been penalized, Marquez would have dropped behind both Espargado and Thomas Luthi in the overall standings. As it stands, Espargado and Luthi are six points behind Marquez.