Casey Stoner Struggling With Bike Heading Into Assen
Chaparral Motorsports
|
June 29, 2012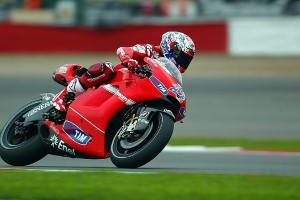 Many fans thought Casey Stoner would be set to repeat his dominant performance of MotoGP this year, but it's been all about Jorge Lorenzo thus far. It will likely continue that way if the early tests are any indication, as Stoner is having issues with his bike that will prevent him from making a comeback at the upcoming Dutch GP in Assen.

Stoner has suffered from "chatter," an issue that causes the bike to become slightly unstable, on both his front and rear motorcycle tires all year long. Most of Stoner's news conferences are now dominated by chatter about chatter, as the Australian continues to try to shake the issue.

At Assen, it's clear that problem was still bothering him, reports Crash.net. After posting the third-fastest time in the morning session, Stoner was the only rider who didn't improve in the afternoon, ultimately settling for seventh overall.

"In FP2 we couldn't get any feeling from the rear and to be honest I felt a little nervous on the bike because from the first two exits, the bike just wanted to throw me off," Stoner told the news source. "Everything we're doing, trying to reduce the chatter is just making the bike difficult to ride."

Even worse for Stoner is the fact that Yamaha rider Ben Spies topped the Assen test, and another Yamaha rider, Cal Crutchlow, was second. That seems to bode well for Lorenzo, who also rides Yamaha, as the track may simply favor that type of bike.