Zero XU Approved For MSF Courses
Chaparral Motorsports
|
June 27, 2012
[caption id="attachment_13708" align="alignright" width="300"]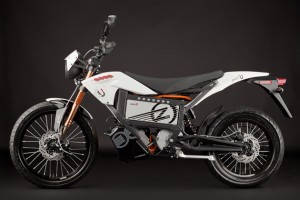 The Zero XU is in many ways the perfect training bike.[/caption]

The Motorcycle Safety Foundation oversees many of the motorcycle training courses in the United States, and the group has very strict requirements for what qualifies as a training bike. All motorcycles are different, and some of the bigger, more powerful bikes are simply not ideal for novices until they have some more experience.

With that in mind, the group recently approved the Zero XU for its courses, the first electric bike to be chosen. The Zero XU is in many ways the perfect training bike - it's got a low motorcycle seat height, is quiet so riders can hear the instructors and won't confuse newbies with shifting or the issues that come with more powerful bikes.

The Zero XU is also a zero-emissions bike, which could actually lead to the use of indoor courses, according to Autoblog. On the other hand, the news outlet points out riders who are going to mainly be using gas-powered bikes may want to get some time on a different kind of bike, as they won't be able to learn the clutch, transmission or opening the fuel system on the XU.

Zero, meanwhile, hopes that the approval will pave the way for more sales through the schools that may be interested in using the bikes. In addition, being used as a training bike is essentially free advertising - if the rider gets comfortable enough, they may end up buying an XU themselves.