New MotoGP Watches Hit The Market
Chaparral Motorsports
|
June 27, 2012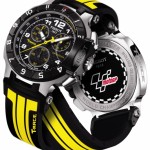 When it comes to motorcycle apparel, most riders don't think about what they're wearing on their wrist - at least not as much as their motorcycle jacket or helmet. However, there are some stylish options out there for watch-wearing motorcycle riders, especially if they're a fan of MotoGP.

The luxury Swiss watchmaker Tissot owns the license for producing watches based on MotoGP, and their high-end timepieces are some of the nicest around. The company recently debuted three new designs that MotoGP fans will definitely want to look into.

The first is a limited edition Nicky Hayden watch that will make an excellent gift for any fan of the rider. The watch comes in a special case designed to look like Hayden's motorcycle helmet. The watch itself keeps with the red and white design of the helmet and features Hayden's number, 69.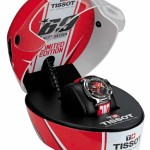 The other two watches are more general, not for any one specific rider. The Tissot Moto GP 2012 C01.211 Limited Edition is a black and yellow sport watch featuring C01.211 automatic movement, a highly precise standard of timekeeping. Only 2012 of these models will be made. Buyers can also get a slightly cheaper version of the watch without the C01.211 standards that will be made in less limited quantities.