American Ben Spies Says He'd Be Frustrated With Victory
Chaparral Motorsports
|
June 27, 2012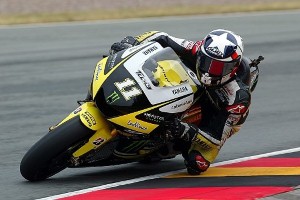 When things are going wrong with a motorsports rider, it can seem like they might never get back on top of the podium. That's certainly the way American Yamaha rider Ben Spies feels after several weeks of problems with his bike.

Spies won the race at Assen last year in dominant fashion, so the press was eager to ask the American if he felt he had a chance at repeating his performance. Spies joked that at this point, he's not even sure he wants to win, according to Crash.net.

"Taking a victory this weekend after the way the season has been going, it would be... I'd almost be a little bit pissed off if it happened!" Spies told the news source. "Because it hasn't been happening recently."

When asked to elaborate, Spies pointed to the myriad of problems he's had this year with his bike. Between issues with the machine, accidents on race day and just plain bad luck, Spies has had a rough start to his season. The last race at Silverstone was his best effort. Despite leading for several laps, however, Spies ultimately fell back to fifth, his best finish of the season.

With Spies' disappointing performance thus far, rumors have swirled that he could be gone from Yamaha when his contract expires this year, as the team may look for a new rider to pair with points leader Jorge Lorenzo.