Patrick Smage Wins Fifth MotoTrial Title
Chaparral Motorsports
|
June 26, 2012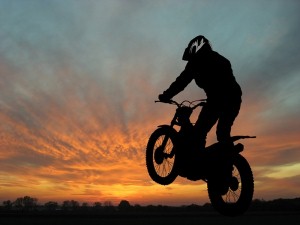 Patrick Smage has been one of the best riders in SWM AMA/NATC MotoTrial Series since his debut, winning four championships in just five years. He recently secured the addition of a fifth title to his collection.

Smage wrapped up the 2012 MotoTrial season with a victory in the seventh round at Exeter, Rhode Island. Smage started off well and was never really challenged as he mastered the technical outdoor track and claimed the victory.

By the end of the day, Smage had an 11 point advantage over Cody Webb, assuring himself of the title even if he does not compete in the eighth and final round.

"It's awesome to win my fifth title," Smage told Cycle News. "This is something I never dreamed of back when I started riding for fun as a kid. I wanted to see if I could get to the top but there were no real goals and I definitely didn't expect to win it five times. And for every championship, I couldn't have done it without Ryan Young, and Brad Baumert and Sherco USA and RYP. They've done so much and I couldn't have done it without their help."

When he's not capturing championships, Smage and his brother Phil travel the country and perform the Smage Brothers Riding Show, a series of motorcycle-related stunts. The brothers were featured on "America's Got Talent" last season.