Tsunami Motorcycle To Be Preserved In Museum
Chaparral Motorsports
|
June 22, 2012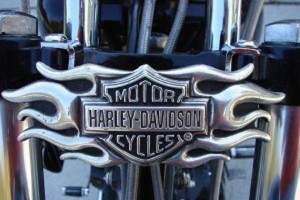 A motorcycle believed to have crossed the Pacific Ocean following the tsunami in Japan will be preserved at the Harley-Davidson Museum in Milwaukee, Wisconsin.

An estimated 1.5 million tons of debris are expected to have floated across the ocean after the disaster, but so far one of the most astounding finds has been a Harley-Davidson that washed up on the shores of British Columbia in Canada. Peter Mark found the bike peeking out of a large metal cube that was on the shore.

The 2004 FXSTB Softail Night Train was a little worse for the wear, but had survived the journey. Using the bike's license plate, Harley-Davidson found the original owner, Ikuo Yokoyama, and offered to restore and return the bike to him free of charge. Yokoyama politely declined, instead deciding the bike should be seen by everyone in a museum.

"Since the motorcycle was recovered, I have discussed with many people about what to do with it," said Yokoyama. "I would be delighted if it could be preserved in its current condition and exhibited to the many visitors to the Harley-Davidson Museum as a memorial to a tragedy that claimed thousands of lives. I am very grateful to Harley-Davidson for offering me an opportunity to visit the museum, and I would like to do that when things have calmed down."