MotoGP Likely Done With "Rookie Rule"
Chaparral Motorsports
|
June 22, 2012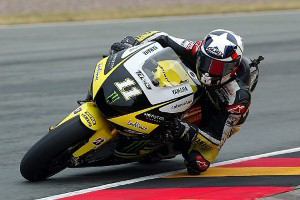 The oft-criticized "Rookie Rule" in MotoGP may be on the outs soon enough if Dorna CEO Carmelo Ezpeleta has his way, according to Yahoo! Sports.

Ezpeleta was one of the staunchest defenders of the rule, which states no rider in their first year with MotoGP can sign with a factory team. Essentially, all rookies need to first be on a "satellite" or claiming rule team for at least one year before they can jump to the Hondas or Yamahas of the world.

The rule essentially stopped factory teams from bringing in new riders unless they stuck them on a satellite team with the intention of calling them up after a year. That strategy was often problematic, because teams typically sign riders to fill a current vacancy, not one they may have a year down the line.

Ezpeleta was previously adamant that the rule would stay in place, but talks with some of the lesser teams in MotoGP may have changed his mind. The teams said it was difficult to retain their riders for more than one year because the non-rookies would traditionally be looking to move up right away. Getting rid of the rookie rule would allow the factory teams to have a large pool of riders to choose from, and it may also lead to greater stability on the lower teams.

The Dorna CEO has now formally requested the Grand Prix Commission to change the rule, and the elimination of the law is expected to take place before next season.