Cal Crutchlow's Leathers Going Up For Auction
Chaparral Motorsports
|
June 20, 2012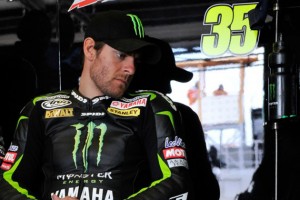 There's no doubt Cal Crutchlow's incredible run from dead last to sixth place at last weekend's British GP will be a race to remember. Now, fans of the Yamaha rider will have a chance to bid on the motorcycle apparel Crutchlow was wearing during his ride.

Crutchlow broke his ankle during practice and missed qualifying, but that didn't stop him from putting on a show for his hometown crowd. While he didn't make the podium, most felt Crutchlow's run through the pack was the most memorable part of the GP at Silverstone.

Now, Yamaha is putting Crutchlow's leathers up for auction. The proceeds will benefit a good cause, with the money going to Feed the Children. In addition, the winning bidder will get a three-day pass to the upcoming Red Bull Grand Prix in Laguna Seca, where they'll receive the autographed apparel from Crutchlow himself.

"Cal Crutchlow has quickly proven himself to be tremendously popular with race fans the world over, and there's no doubt that he has gained legions of new fans after his heroic charge through the pack on his #35 Monster Energy/Tech 3 Yamaha YZR-M1 this past weekend," said Bob Starr, Yamaha's General Manager of National Communications.