Antonio Cairoli And Tommy Searle Triumph In Belgium
Chaparral Motorsports
|
June 20, 2012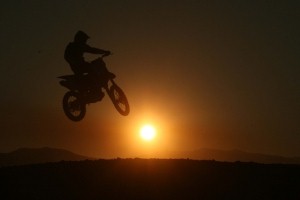 Antonio Cairoli
stretched his point lead in the MX1 class as Tommy Searle won the MX2 class during the exciting MXGP in Belgium.

Cairoli easily won the first moto, but struggled a bit more in the second. On the eighth lap, however, Cairoli got out in front and then pulled away to victory. The Italian rider had a bit of advantage, as he lives in Belgium half the year and has ridden the track many times.

"On Saturday the track was not so good because of the rain but this morning it was nice and there was a lot of grip," Cairoli told Side by Side News. "We had many different lines for both races and in the first I managed to pull away and control the race. My start in the second was not so good but I wanted to win here so I just put my head down and did my best to make it happen."

In the MX2 class, it was Tommy Searle who ended up on top, although he technically tied with Jeffrey Herlings in terms of overall points. Herlings took the first moto with Searle in second place, but Searle got the edge in the next moto with Herlings in second. The two riders tied in points earned, but traditionally the winner of the second moto wins the tiebreaker, so it was Searle on top of the podium. However, there was no change in the point standings, with Herlings still owning a 24-point lead over Searle.