CDC: Helmet Laws Save Money
Chaparral Motorsports
|
June 15, 2012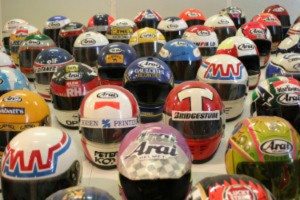 A new report by the Centers for Disease Control and Prevention (CDC) shows universal helmet laws save money in the states where they are enacted.

The CDC has always been pro-helmet, pointing to studies that motorcycle fatality rates decrease in the states that require all riders to wear motorcycle helmets. However, this report took an economic angle, showing how much money states saved on healthcare costs due to having a helmet law in place.

California, which has a universal helmet law, saved approximately $394 million due to the law, the highest of all states. On average, states with laws requiring all riders to wear helmets saved nearly four times as much money as those that did not.

"Increasing motorcycle helmet use can save lives and money," said CDC Director Thomas Frieden. "In 2010, more than $3 billion in economic costs were saved due to helmet use in the United States. Another $1.4 billion could have been saved if all motorcyclists had worn helmets."

Helmet laws have been the subject of controversy for several years, with states like Michigan voting for the laws and then later repealing them. There has also been discussion of federal legislation that could force states to pass helmet laws in order to qualify for certain grants.