Casey Stoner Talks Chatter Issues
Chaparral Motorsports
|
June 15, 2012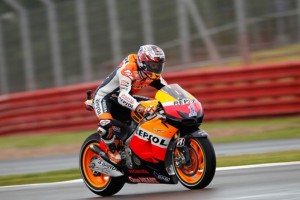 After dominating the MotoGP field last season, Repsol Honda rider Casey Stoner has struggled this year since announcing his exit from the sport earlier this season. While some have connected Stoner's struggles to his impending retirement, others have pointed to mechanical issues with the Honda bikes.

Stoner has spoken frequently of rear chatter on the bike since the beginning of the season, reports Crash.net. The Australian rider told the news source his team made big steps in reducing the rear chatter at the most recent test in Barcelona. Chatter is essentially a vibration in the forks of the bike that can make the motorcycle tires wobble slightly.

"We think we've reduced it quite substantially and, with the improvement we've made, we also understand the direction we need to go in," Stoner told the news source. "I'm pretty sure we can reduce all of it this weekend."

Yet with one problem handled, a new issue may arise. With all of MotoGP adopting new Bridgestone front motorcycle tires this weekend at Silverstone, Stoner revealed the rear chatter has now moved to the front.

"I didn't really want to mention it [the front chatter] because people will think we are just complaining about chatter and finding excuses," Stoner told the news outlet. "But yeah, unfortunately, we made big progress with the rear and then as soon as we [used] the new front tire - as I knew already from winter testing - immediately we had the front chatter."

MotoGP fans will see if Stoner can overcome his chatter issues this weekend in the U.K. The rider is currently 20 points behind leader Jorge Lorenzo.