Jonny Walker Triumphs At Erzberg Enduro
Chaparral Motorsports
|
June 14, 2012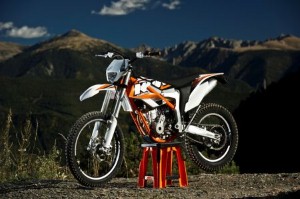 Young KTM factory rider Jonny Walker was the surprise victor in the Erzberg Rodeo Red Bull Hare Scrambles, according to Cycle News. In just his second start in what is considered to be one of the more grueling Enduro competitions in the world, the 21-year-old triumphed over the competition and took home his first professional win.

Just how hard are the Erzberg Rodeo Scrambles? Of the 500 or so riders who started the race, only seven officially crossed the finish line. The competition lasts for hours and riders are tasked with tackling the rocky slopes of an iron ore mountain in Austria.

There were fewer finishers than usual this year because heavy fog set in on the race shortly after it began. At some points, cameras had trouble keeping track of the riders in the thick mists. The heavy fog ultimately caused the normally four-hour race to be shortened to three-and-a-half, as officials called the race early.

A bit of controversy erupted when Graham Jarvis of Britain crossed the finish line first, expecting to have won the race. However, Jarvis had actually been disqualified several hours prior for missing an entire section of the track. Jarvis didn't hear the announcement and continued racing.

In the end, Walker was the first non-disqualified rider across the line, winning by nearly 20 minutes.