Motorcycle Industry Council To Offer "Highway" Testing For Electric Range
Chaparral Motorsports
|
June 13, 2012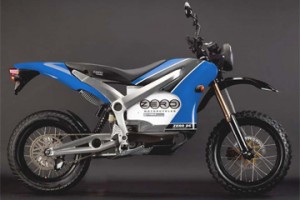 Electric motorcycles have been increasing in popularity lately, with companies like Zero and Brammo carving out a niche for themselves among motorcycle enthusiasts. As sales begin to rise, consumers will likely be focusing in on one of the more critical aspects of electric performance: range.

The Motorcycle Industry Council (MIC) recently announced it has adopted a new test that will allow companies to report both "city" and "highway" rating for electric range. The range of a motorcycle's battery depends on several factors, but previously testing was only done in stop-and-go "city" traffic conditions. The new range test will show how long a vehicle can go while maintaining a constant speed above 55 miles per hour.

"The electric vehicle segment of the motorcycle market is at a crucial point," said MIC General Counsel Paul Vitrano. "As an organization that promotes the prosperity of the motorcycle industry, we have a rare opportunity to provide support to this fledgling segment of the market. This new MIC protocol for determining range for electric motorcycles is a step in the right direction toward providing consumers with reliable information they need to make purchasing decisions."

Motorcycles qualifying for the testing will be able to report their numbers immediately, though revealing the figure remains optional.