Max Biaggi's Perfect Weekend Increases His Points Lead
Chaparral Motorsports
|
June 11, 2012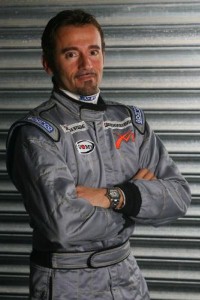 The 2012 World Superbike Championship is looking more decided by the day, as Max Biaggi's recent performance at Misano in Italy may have secured victory for the rider. Biaggi won both motos in easy fashion in order to extend his point lead to 38.5 in the championship, according to Crash.net.

The Italian rider didn't disappoint at his home track, although it looked like he might have in the beginning of the first race. Biaggi started in 10th overall, with defending champion Carlos Checa even further back in 16th. Yet throughout the race, the two riders passed the entire field as they worked their way to the front, with Biaggi in first and Checa in second.

The second race wasn't as challenging for Biaggi, who jumped out to an early lead and eventually won by more than 5 seconds. Jonathan Rea of Honda came in second after holding off Leon Haslem, who finished third. Checa crashed in the second race, leaving him 60 points behind Biaggi and possibly ending his hopes of repeating.

After the race, Biaggi told Crash.net his motorcycle tires made all the difference. Biaggi was somewhat surprisingly not a factor during the pre-race testing and qualifying, and he revealed this was because he was trying to find the right tire for the track.