MotoGP Riders Prepare For Catalunya
Chaparral Motorsports
|
June 1, 2012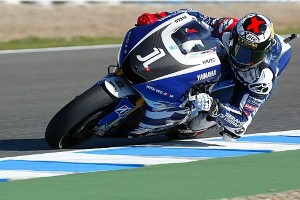 This weekend's race in Catalunya, Spain, is sure to be exciting as a number of different riders look to come away with the victory. With the overall point standings quite close and a number of competitors hoping to get the victory on their home track, Catalunya will likely be the race of the season thus far.

It's safe to say most of the support in Spain will be behind Jorge Lorenzo and Dani Pedrosa. The native Spaniards are hoping to dominate on their home turf, but it remains to be seen whether they'll pull it off. Yamaha's Jorge Lorenzo likely has the best chance, as he's on top of the point standings and has looked great thus far in MotoGP. However, Pedrosa says he wants to take home the victory in front of his family and friends, according to Crash.net.

Meanwhile, some non-Spanish riders will be challenging as well. Defending champion Casey Stoner may be retiring at the end of the season, but he doesn't look like he's ready to call it quits just yet. Stoner told the news source Catalunya is one of his favorite tracks in MotoGP and was the first major circuit he tested on. The Australian also won here last year, possibly making him the favorite.

Valentino Rossi is coming off his best finish as a Ducati racer, but told the news source he's going to be realistic about his chances in Spain. The track was the site of Rossi's best performance for Ducati to date - while he finished fifth last year, the gap between him and the eventual race winner was the smallest of his tenure with the Italian manufacturer.