Husqvarna Honors Early Motocross Legends
Chaparral Motorsports
|
June 1, 2012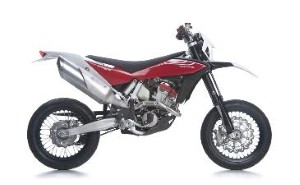 Some motorsports fans may only know of modern racers, but it's equally important to know the history of the sport as well. European dirt bike manufacturer Husqvarna recently honored three Swedish motocross legends who helped grow the sport in the 1960s.

According to Ultimate Motorcycling, Bill Nilsson, Rolf Tibblin and Torsten Hallman were recently honored by Husqvarna at the ASI Motocross Show in Imola, Italy. Husqvarna is a well-known motorcycle brand today, but the company may not have survived if not for the efforts of these three riders, who won eight combined motorcross world championships between 1959 and 1967, putting Husky on the map.

Tibblin and Nilsson were the first world champions for Husqvarna in the 250cc and 500cc classes, respectively. Tibblin would later move up to the 500 class himself and win back-to-back titles in 1962 and 1963. Yet Hallman had the most championships to his name, winning four 250cc titles in '62, '63, '66 and '67.

Not all successful Husqvarna riders were from Sweden, however. Emilio Ostorero was from Italy, but rode the Swedish bikes for fourteen years between 1956 and 1970. During that time period, he captured seven Italian motocross titles and helped bring the company recognition in Europe.