Brammo Preps Empulse R For Launch
Chaparral Motorsports
|
June 1, 2012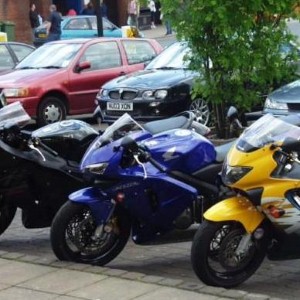 The electric motorcycle arena has been getting more crowded lately, but many would consider upstart company Brammo to be near the front - at least when it comes to high-end models. The Brammo Empulse has proven itself on tracks around the world, even going up against gas-powered motorcycles. But how will it stack up for everyday riding?

That's what Brammo appears to be focusing on with its new ad campaign for the Empulse R. The Empulse R is the company's "special edition" of the base Empulse and is expected to go on sale shortly. GreenCarReports recently got their hands on the new ad for the Empulse R and it appears to be emphasizing the practicality of the bike.

The Empulse already scores major points off the fact that it doesn't use gas. However, the commercial features the owner picking up his girlfriend for a date - something that simply isn't possible on most electric motorcycles. While many e-bikes are smaller to get the most power possible from the electric motor, the Empulse features enough space for a passenger.

That's not at the sacrifice of power, either - the bike can still top 100 miles per hour while traveling more than 100 miles on a single charge. The model will reportedly retail for nearly $19,000, so it's not cheap, but it's easy to see why the company has been fielding pre-orders left and right for the new Empulse R.