Sturgis Motorcycle Museum Set To Expand
Chaparral Motorsports
|
May 31, 2012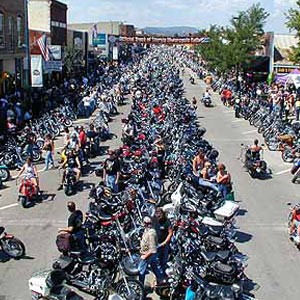 Sturgis, South Dakota, is perhaps best known for the annual motorcycle rally that bears its name, but the town also offers enthusiasts a piece of history. The Sturgis Motorcycle Museum and Hall of Fame offers visitors a look back at the history of motorcycles and some of the luminaries involved. Clutch and Chrome reports the museum recently decided to expand from its current home.

Since 2002, the museum has been housed in the town's old Post Office on Main Street in Sturgis. A piece of property directly next door recently came up for sale, and museum executives made the decision to purchase the land with the intent of expanding the site's offerings.

"The Board of the Sturgis Motorcycle Museum has been working and planning for a long time to try to find the right way to expand the museum and offer visitors a better experience," Dave Davis, board president, told the news source. "We had the opportunity to purchase this property, which will allow us to plan for expansion in our current location - right on the corner of Main Street and Junction Avenue - the absolute center of the Sturgis Motorcycle Rally."

The museum's collection dates all the way back to 1907 and the new building will allow the owners to display more motorcycles.